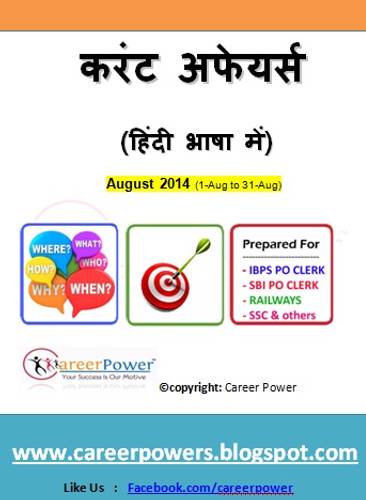 करेंट अफेयर्स अगस्त 2014 ( हिंदी में ) डाउनलोड करे
Dear All,
As so many request of our readers, Current Affairs August 2014 is available in Hindi. From now We will upload every month Current affairs in Both Hindi and English version.
We are also trying to provide July 2014 Current affairs in Hindi. Hopefully, it will be available soon
सुचना : सितम्बर महीने का करेंट अफेयर्स 1 अक्टूबर को उपलब्ध होगा.
Disclaimer:
Careerpowers.blogspot.in is not at associated with any Organisation like Bank, RBI, Railway Board, SBI or IBPS etc, For more details visit their official website.